A few days ago, a fire broke out in a unit block in Sydney's west which burned down multiple apartments in just one night.
The culprit: a heater that was left too close to the bed.
Although no one was hurt, the fire destroyed several apartments and damaged dozens of other units.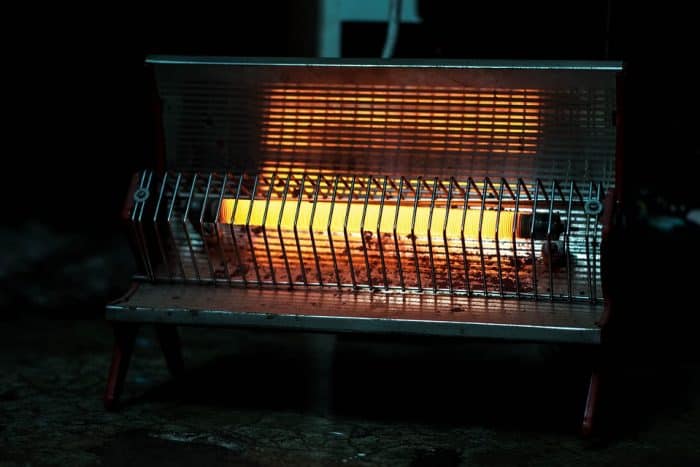 As Australia gets colder, it is important to keep these fire safety tips to avoid winter fires.
Cooking:

Don't leave any cooking unattended. Always keep your eyes on whatever you are doing in the kitchen. Turn off the stove, oven or whatever cooking appliance you're using if you need to step out even for just a minute. Keep a fire extinguisher and a fire blanket in the kitchen at all times.
Fireplace:
If you have a fireplace, make sure the chimney is clean and well-ventilated. When in use, place a screen in front of the fire to avoid embers from scattering on the floor or mat. Don't use gasoline to start a fire.
Heater:
Heaters are one of the most common causes of winter fires, just like what happened a few days ago. Keep your portable heater away from the beddings, curtains, table cloths, clothes and other flammable materials. Keep a wet cloth at least one meter away from your heater so that in case an accident happens, the fire will be controlled by the wet cloth.
Appliances:
Plug in just one appliance per power point to avoid overloading your circuit. Also, remember to turn off any appliance not in use. Don't use appliances that are faulty, grounded or those with frayed cords.
Electric blankets:
Check your electric blankets for frayed cords or any type of damage before using.
Open flames:
Handle candles with care. Always extinguish candles and other open flames after use or before going to bed. When you smoke, make sure that the cigarette butts are disposed of properly.
Outdoor equipment:
Do not use cooking and heating equipment meant for outdoor use inside the house. This could lead to carbon monoxide poisoning which is dangerous and fatal.
Fire alarms:
Make sure you have adequate fire protection system installed. Always check to see if your smoke alarms and sprinklers are working 100%. Keep fire extinguishers in strategic places all over the property like the kitchen, hallway, bedroom, etc. Use only an authorised fire experts to handle your fire protection needs.
Evacuation plan:
Make sure all residents know at least two ways out of the building or house. Design a escape plan, print it out and have it displayed in an accessible area so everyone will be familiar with it. You also need to practice your escape plan regularly.
Winter fires are no less dangerous than fires that happen on any other season. The cause of fires may be different, but the effects are just the same. Stay safe during the cold season by following these winter fire safety tips.